The form below is for all sponsors who have a 10×10 or 10×20 booth at The Lead Innovation Summit. 10×10 and 10×20 booths feature fully customizable back walls that are 10 or 20 ft. long x 8 ft. high. 
Artwork files should be Adobe Illustrator (ai) files with a 0.125 in bleed and 300 dpi. Please outline ALL fonts and package the file to include ALL linked fonts and files (backgrounds, images, logos, etc.) to ensure your artwork is printed as it was designed. Info on saving and packaging ai files can be found HERE. 
Need a design template? You can download the Ai template for your booth wall in the correlating folders HERE.
Only FINAL artwork for your booth wall should be submitted below. After your artwork is submitted, The Lead will review and send it for production. If there are any issues with the artwork, The Lead's Operations team will reach out to the contact email you provide below. It may be helpful is the contact is your designer.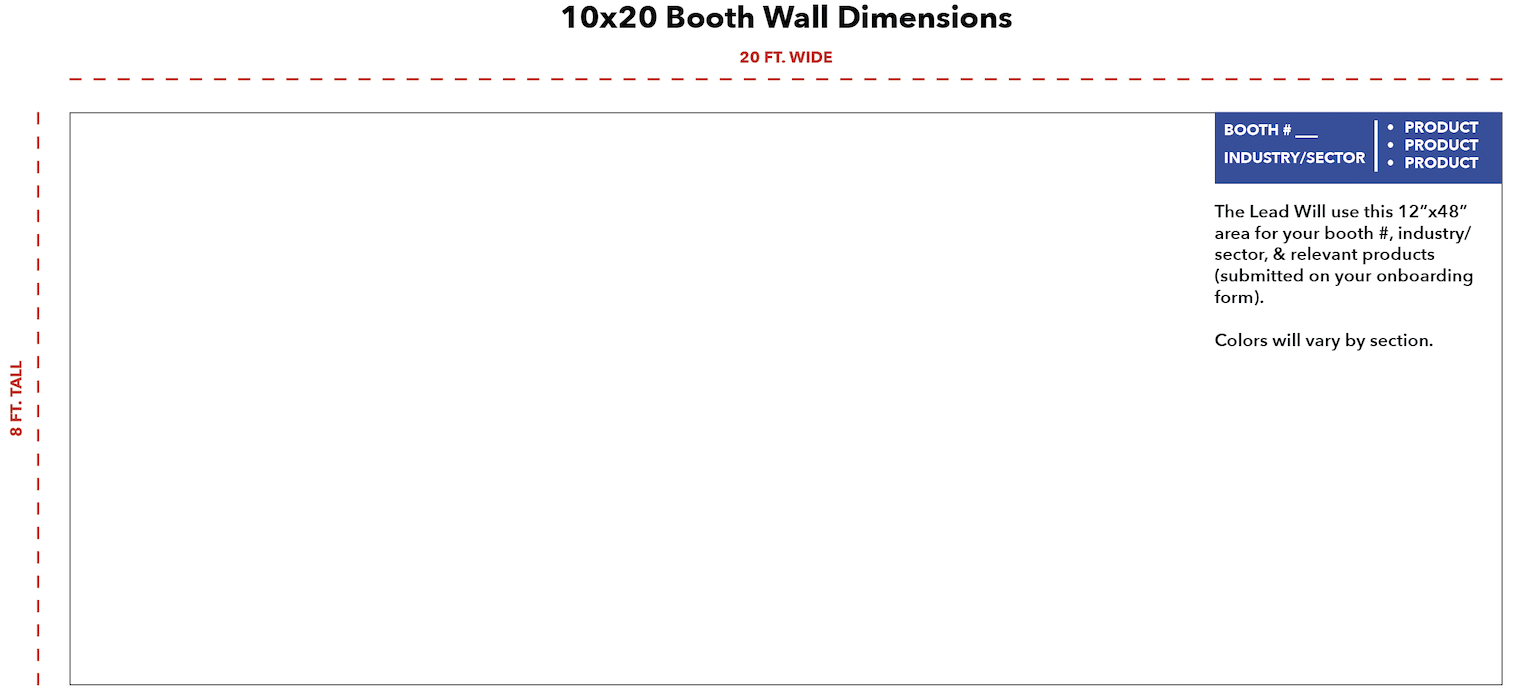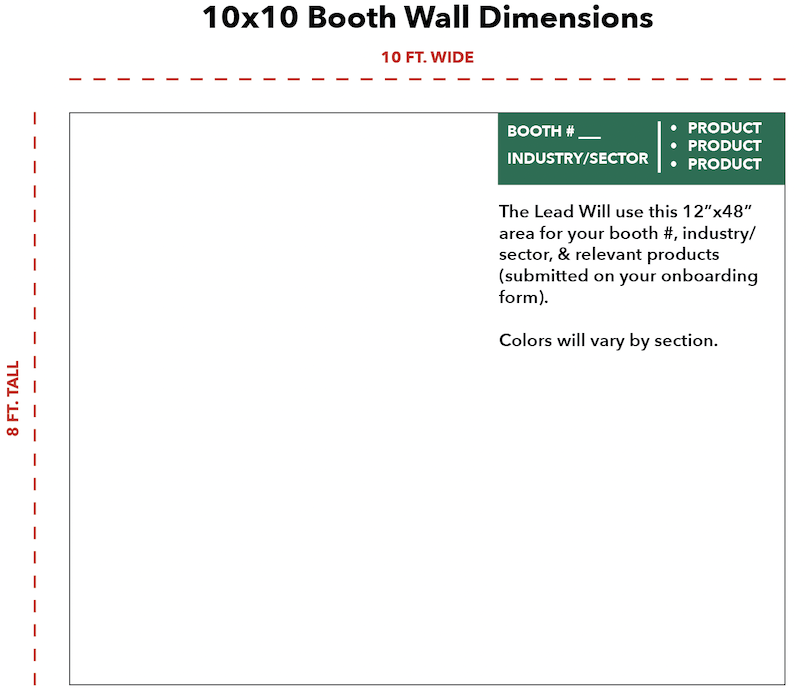 Note: Please keep 12"x48" in the top right corner clear of any major design details, as we will use this space for your booth #, industry/sector, and relevant products (info submitted on sponsor onboarding forms). The background color will vary by section in the Innovation Village & will be pulled from the event color palette (below, colors for each section TBD).